✅ Stable, Last Update was on May 30, 2023
  
Implements a points-based event system that incentivizes resource farming, rewarding the player with the highest accumulation.
Introduces a random material selection feature that grants double points, adding an element of unpredictability and excitement.
Offers various reward options such as Server Rewards points, Economics currency, or customizable items to acknowledge the victorious player.
Provides the flexibility to run the event automatically or manually initiate it through administrator controls.
Notifies the chat and showcases a dynamic leaderboard countdown interface to enhance engagement and competition among players.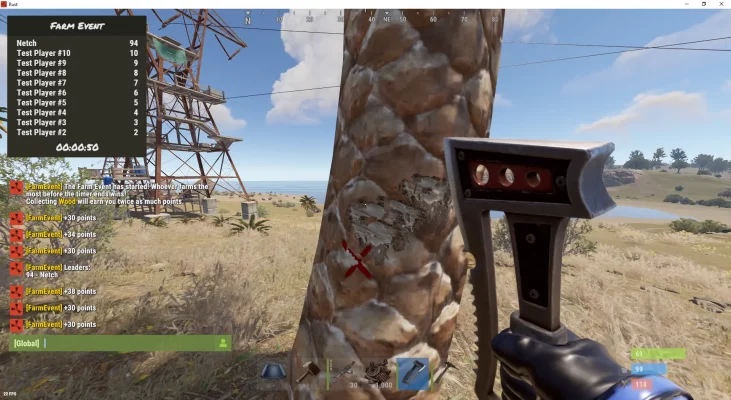 farmevent start – Starts the event.
farmevent stop – Stops the event early.


farmevent.admin – Grants access to the farmevent console commands.