✅ Stable, Last Update December 11, 2022

Draws a crosshair in the center of the screen.
Add your own crosshairs easily with the config. (26 included)
Lightweight: Supports server restarts with minimal data saved.
Clean UI to select a crosshair and change its size.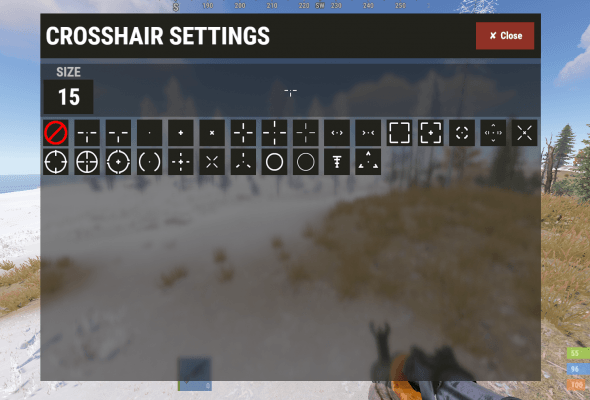 (Optional) Info UI – Integrates the crosshair selection UI with the Info UI.


crosshair.wipe
– Removes all crosshair data.

/crosshair
– Opens the crosshair UI.

crosshair.admin
– Grants access to the console command
crosshair.wipe
crosshair.use
– Grants access to the chat command
/crosshair